KSNY
KSNY is an owner, operator, developer and builder of real estate. Founded in the early 1990's by Keith Schwebel, KSNY creates value by analyzing markets, identifying unmet demand, and creating differentiated products to meet that demand.
Vision:
Leader in creating new standards in accommodations.
Mission:
Creating exceptional, differentiated, stylishly designed environments that niche markets gravitate to, feel enlivened in and with a sense of belonging.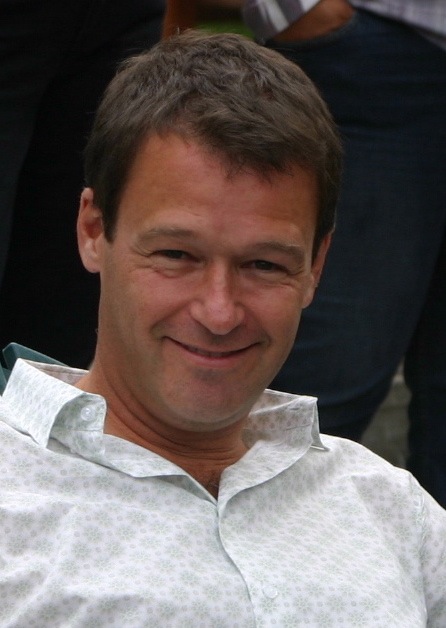 KEITH SCHWEBEL
Founder and CEO
Drawing on his vast experience, he analyzed hostels from around the world and curated the best attributes to create Banana Bungalow, a branded, tropically themed concept. US hostels at that time where generally cold, institutional and bare bones, often featuring curfews and chores. Banana Bungalow, a Club-Med "light" like concept, was fanatical about its "fun" atmosphere. Mr. Schwebel introduced daily tours and activities, and nightly events and parties, all designed to create environments for guests to meet, form relationships, and have fun. He knew that by creating spaces, activities and an atmosphere where guests could connect, they would have a better time, stay longer, and share their experiences with travelers on their onward travels. This was ground breaking in the US market, and immediately successful, allowing Mr. Schwebel to grow the brand into the largest chain of youth hostels in the northern hemisphere, all out of cash flow. In total, he developed and operated 7 hostels with locations in Maui, Waikiki, San Diego, Los Angeles, Santa Barbara, New York and Miami with150 employees and sleeping over 1500 guests per night. Mr. Schwebel created all the branding, concepting, programing, operational manuals and SOP's, and all sales and marketing programs. He led all new site selection initiatives, and once acquired, oversaw the renovation, staffing and opening of all new properties. Mr. Schwebel sold Banana Bungalow in 2002.
Mr. Schwebel was recognized as a leader within the youth and student travel industry, served multiple terms as President, and back-to-back terms as the Executive Director of Rucksackers, the national association of independent hostel operators. Additionally, he co-founded Rucksacker's successor organization, BAKPAK, where he served as its North American Executive Director.
Mr. Schwebel thereafter founded KSNY Construction, a full-service interiors construction management and general contracting firm. The bulk of its work was in the New York Metro area where the firm was coveted by an A-list roster of architects, designers and clients. KSNY Construction was later sold to K&K Construction.
After securing a property on 31st Street between 5th and Madison, KSNY brought in Simon Development Group (SDG) as co-sponsor, and together, they completed and closed on a 6-part assemblage through a joint venture with AREA Property Partners. Plans were finalized for a 108,000 square foot, 203 room, 37 story, luxury boutique hotel. With interiors by the renowned Vicente Wolf, it was to feature a signature destination restaurant and lounge, and a roof top bar with cabanas (link to renderings). Due to the credit crisis, the project missed the construction-financing window and was placed on hold.
KSNY and SDG recapitalized the project with Geolo Capital (The investment arm of John Pritzker) through a discounted purchase of the original debt, and buyout of AREA's equity stake, for a total price of $180 per FAR square foot. KSNY/SDG then purchased the land from Geolo Capital with the London-based private equity firm, Cube Capital.
After learning the economics of the new micro-hotel category, KSNY and SDG hired renowned firms of Gwathmy Siegel Kaufman Architects and AvroKO interior design to design the re-imagined 250 room, 30 story, luxury micro boutique hotel, which will feature a 125-seat restaurant, lounge and rooftop bar with 360 degree views. Thompson Hotels, now merged with Joie de Vivre Hotels and known as Commune Hotels, will be branding and managing the property. Construction is to start in late 2012 with an estimated opening in in late 2014.
Mr. Schwebel lives on the Upper West Side with his wife, Elizabeth Harrison, co-founder of Harrison & Shriftman, and their two daughters Charlotte and Georgia, ages 13 and 10.